GROUP COMPANIES
NEWS
Lecture given by psychologist Carla Amaral on November 10, 2019 at the Infinity Group office in Konan-shi !. 50 participants were concerned about raising children and living in Japan.
Infinity Group CEO, Mr. Hideo Uemori, received on October 5, 2019, the personality award of the year in the Multicultural Development modality, for his work dedicated to the promotion and improvement of multicultural coexistence.
On April 26, 2019, the most famous cartoonist of the Brazil and creator of "Turma da Mônica", the Maurício de Souza together with Consul General of Brazil Ney F. Bittencourt visited Konan CityHall. On the day was discussed the subject of events that were held in the city with the goal of deepening relations between children living in the city and Mauritius.
Thanks
Mayor of Konan City Mr. Eigo Tanihara
Deputy Governor of Shiga State Mr. Eiji Nishijma
And our esteemed Consul General of Brazil Excellency Ney F. Bittencourt
As the last event of 2018, Cruise in Kobe! We started with a technical visit in Kyoto's Coca-Cola factory, lunch at ChinaTown in Kobe, visit at the emigration museum, night cruise. And to finish, dinner at the Brasiliano Steakhouse.
On November 13, INFINITY Co., Ltd was honored to receive the visit of His Excellency Mr. Nei Futuro Bitencourt, Consul General of Brazil at the Consulate of Nagoya.
During the visit was approached about the importance of the itinerant consulate to the Brazilian population residing in the city.
On November 13, Consul General Nei Futuro Bitencourt of the Consulate General of Brazil in Nagoya made an official visit to Mayor Eigo Tanihata of Konan City to exchange views on the Brazilian community living in the city.
On November 10, 2018, with the donation of tickets provided by many sponsors, the Brazilian students of the Latino College and many other children had the opportunity to attend the Professional Basketball Tournament of LakeStars.
Award of entrepreneurship and professional success of Brazilians abroad. (20 Company). Official recognition of the Brazilian Embassy
Joyce Cândido, famous in Europe as diva of Elegant Samba. In 2016, live in Spain, Hungary, Czech Republic, Holland, Portugal, France, Germany, England, a total of 17 countries. And on September 5, 2018, Colégio Latino had the honor of receiving the visit and a completely free LIVE.
Higashi-Kuninomiya Culture Award, July 24, 2017
Award on July 24 for international Cooperation and recognition of social contribution.

Together with Infinity Club's members, we visited Fushimi Inari Shrine in Kyoto, one of the most famous tourist spots in Japan, or better, in the World. The sanctuary possesses a mysterious atmosphere with its thousands of red Torii.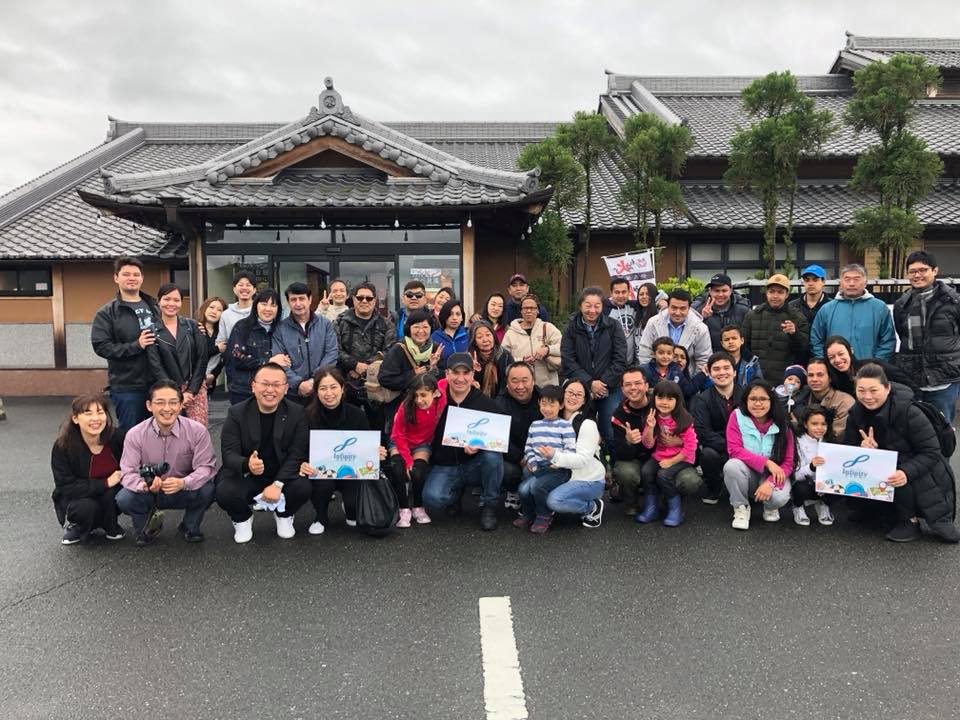 Infinity Club's second tour, The Historical Monuments of Ancient Nara are a collection of monuments in Nara, Japan, declared World Heritage of Unesco in 1998.
The pianist, composer and singer Bianca Gismonti was on tour in Japan in the company of musicians Julio Falavigna (husband and drummer) and bassist Antonio Port to commemorate the 70th anniversary of Egberto Gismonti. The tour began in Shiga Prefecture, organized by CLUB INFINITY.
Infinity Club
GOGO LAKESTARS !!!
Infinity Club in Basketball Game, LakeStars Shiga !!! They played fiercely guaranteeing the third place in the national tournament !!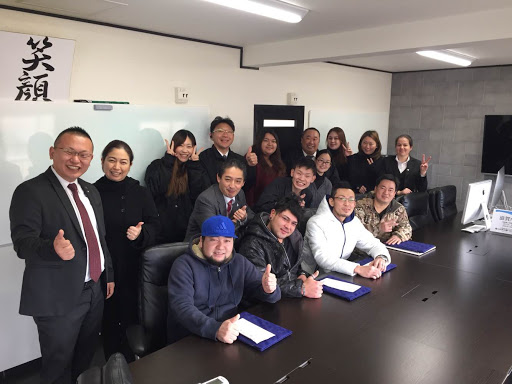 2017, Infinity Co., Ltd.
Award to the oldest employees of the company.
President Hideo Uemori, the way forward and the reasons that led him to found the company Infinity Co., Ltd
In response of employees`s requests, the last event of year of Infinity Club, we went to USJ!!!
Approximately 230 participants, Infinity Club's First Soccer Friendly Event, especially for employees and family of company.
Joy and smile dominated the event!!
Celebrating a special day! Happy Birthday!!
A fun time with Infinity`s employees and their families in Eigenji Green Land.
On the morning of September 30, 2016, Mr Eiji Sonoda, President of Hokuto Sangyo Co., Ltd and Mr. Hideo Uemori, President of Infinity Service Co., Ltd, visited Japanese Chamber of Commerce and Industry of Brazil, where was received by the Secretary-General, Mr. Fujiyoshi Hirata. Mr. Sonoda is the advisor of Meiji University.
HOZUGAWA KEIKOKU Landscape!
Ride on the famous Sagano Romantic Train Arashiyama
・February 26, 2017, together with Nagahama's employees, enjoyed confraternization's lunch at the Tertullia Grill, Brazilian restaurant in Komaki City.
Fun time sipping Brazilian CHURRASCO
・For purposes of exchange between employees, on February 5th, 2017, Infinity Club held the first project, a tour in 「Temple Kyomizudera and Temple Kinkakuji」!
We enjoyed Kyoto City visiting 2 temples were added to the list of World Heritage

Higashi-Kuninomiya Culture Award, November 2th , 2016
Award on November 2th for international Cooperation and recognition of social contribution.

・November 11, 2019Lecture: Child Education and Life in Japan
・October 5, 201915th Personality Special Award of the Year
・April 26, 2019MAURÍCIO DE SOUZA in SHIGA-KEN KONAN-SHI
・December 02, 2018Infinity Club's latest event
・November 13, 2018Visit of the Consul General of Brazil to INFINITY Co., Ltd
・November 13, 2018Consul General of Brazil visits Konan City
・November 10, 2018Sports Incentive
・September 6, 2018Business Press Award 2018.
・September 5, 2018Joyce Cândido, Elegant Samba Diva in Colégio Latino
・ July 24, 2018Higashi-Kuninomiya Culture Award
・June 24, 2018FUSHIMI INARI TAISHA
・April 15, 2018Historic Monuments of Ancient Nara
・June 9, 2018Bianca Gismonti Trio on tour in Japan to celebrate 70 years of Egberto Gismonti
・February 18, 2018First Infinity Club Event of 2018       Shiga LakeStars Basketball Tournament
・December 27, 2017Certificate of Contribution for Rendered Service (7 years ・10 years)
・January 17, 2018Mainichi Shinbum: Reflection (President Hideo Uemori)
・November 25, 2017Universal Studio Japan 2017
・November 12nd, 20171st Friendly Soccer Event of Infinity Club
・August 6, 2017Infinity Club Event, Fishing&BBQ
・ September 30, 2016Visit to Japanese Chamber of Commerce and Industry of Brazil
・April, 2nd 2017 Arashiyama Bamboo Grove and Sagano Romantic Train
・February 26, 2017BBQ with Nagahama`s employee
・February 5, 2017First Tour of Infinity Club
・November 2nd, 2016Higashi-Kuninomiya Culture Award in November 2nd, 2016